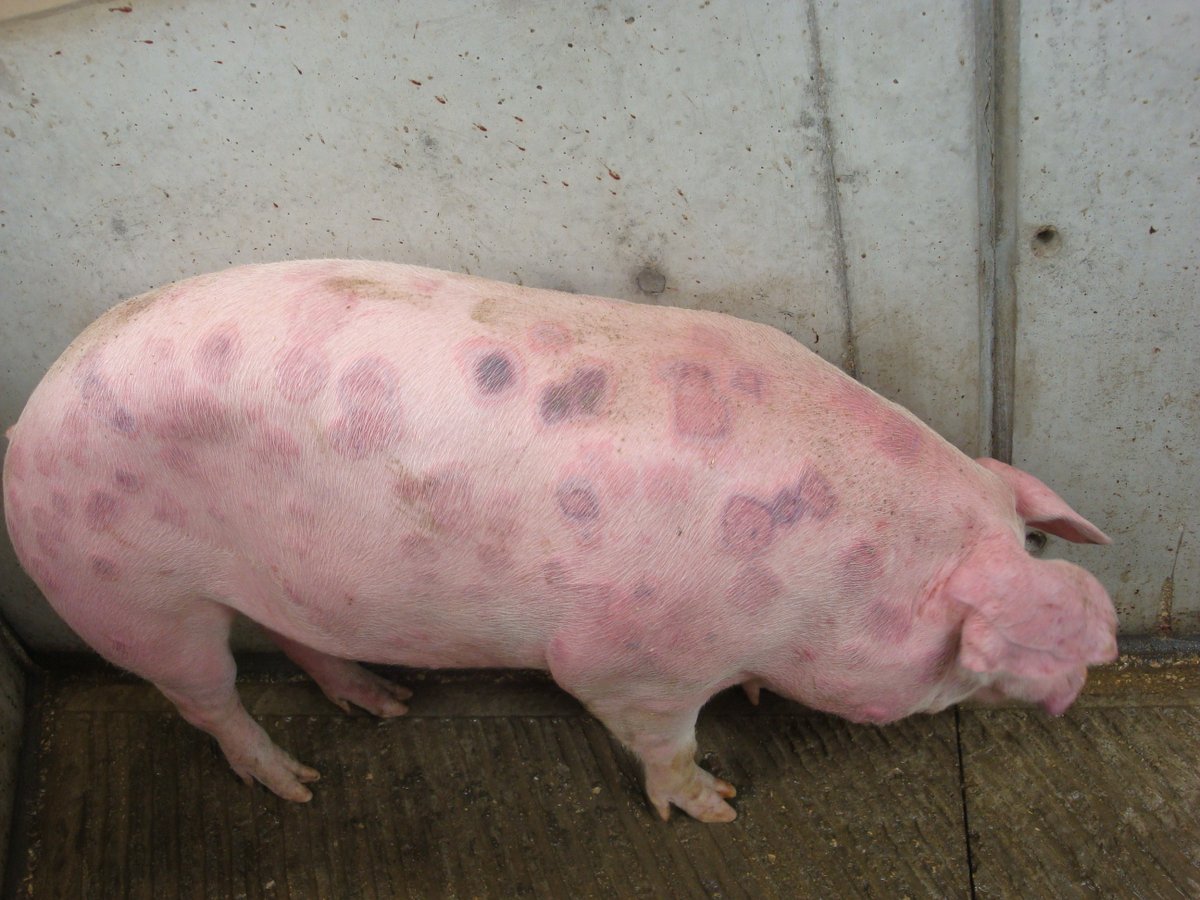 Did you know that there are 31 Bacterial diseases? 
One such bacterial disease is…
Erysipelas
Caused by a bacteria called Erysipelothrix rhusiopathiae.  
It is estimated that up to 20% of healthy animals carry the organism in the tonsils, and it is passed through faeces or saliva. It also can be found in many other species, including birds (especially turkeys) and sheep. Erysipelas can survive outside the pig for a few weeks, mainly in flooring where sand and sometimes wood shavings are used as bedding, it mainly affects growers and finishers.
The disease is not evident in pigs that are 8 to 12 weeks old or less due to the protection provided by the sows colostrum.
Erysipelas can be identified by diamond shaped skin lesions. Please note it is not always identified as a diamond shape but also as a reddish raised skin lesions resembling an aggressive rash.
photo: Egan Brockhoff